So we have an interesting set up in the Welsh Assembly
We have a Liberal Democrat (Kirsty Williams)in the Welsh Labour Cabinet but it is "Not A Coalition"
We have former Plaid AM (Dafydd Elis Thoma) now sitting as an Independent and backing Labour
We have a former Ukip AM (Nathan Gill) who is still a party member and a UKip MEP sitting as and Independent.
And now we have a former Ukip AM (Mark Reckless) apparently joining the Tory group without bei

ng a member of the party, which may be against Party rules.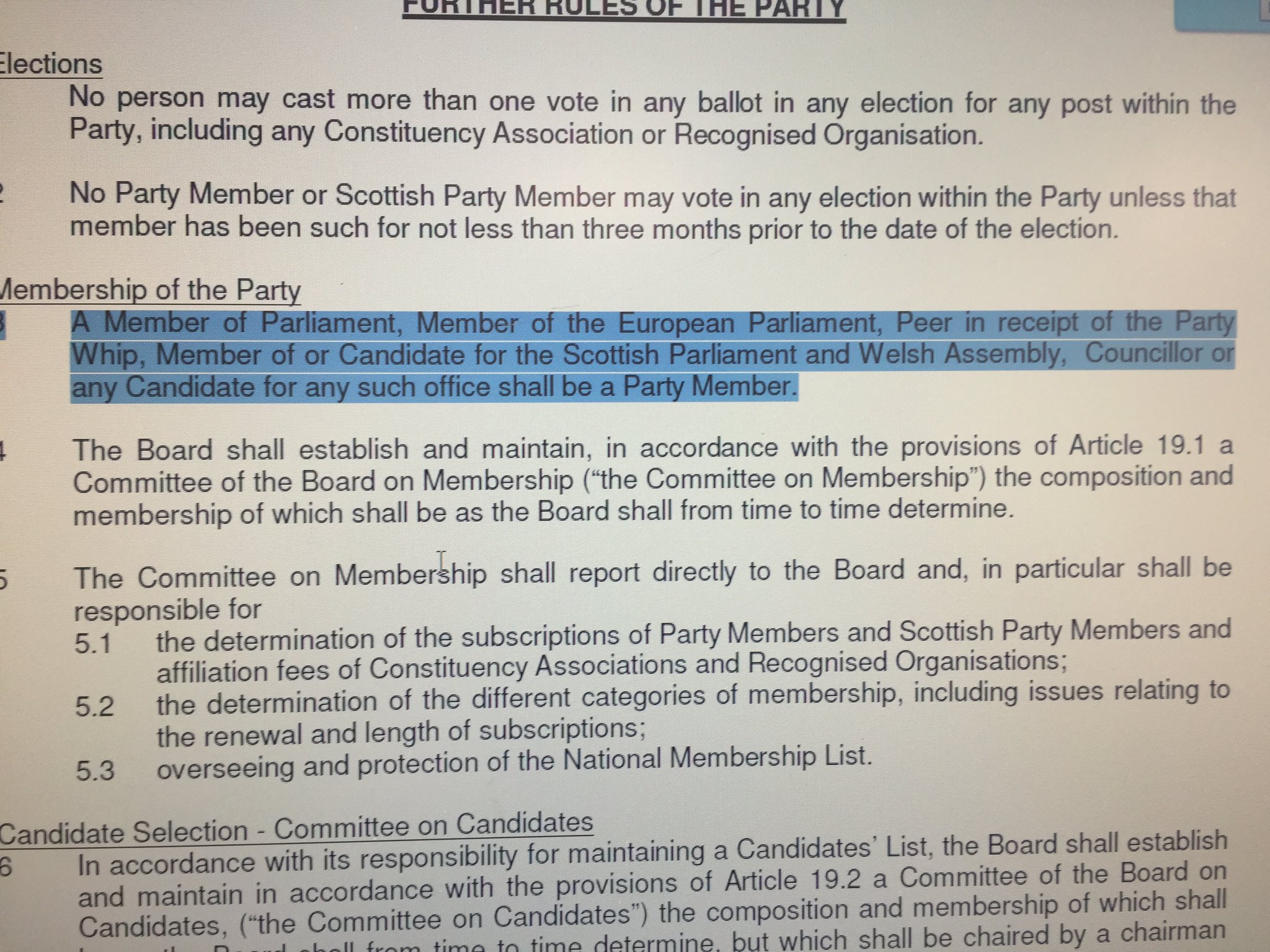 I know it may be hard but, you don't have to be a supporter of Ukip to agree with this statement.
"We are disappointed to hear that Mark Reckless has decided to leave UKIP in order to join the Conservatives in the Welsh Assembly. "When Mark joined UKIP in 2014 we admired his long-term commitment to Brexit and his decision to put his country first. "Having been elected as a Conservative in Rochester & Strood, Mark didn't think it right to sit as an MP for another party without asking the electorate for their endorsement in a by-election. A position that was right as it was honourable. In the campaign that followed, our membership worked incredibly hard to ensure that Mark retained his seat."After losing his seat at the General Election, Mark was a popular colleague and a diligent Head of Policy for the Party, before being awarded a top position in the UKIP list for the Welsh Assembly Elections in 2016. Those elections gave voters in Wales the opportunity to support a party rather than a particular candidate and one in eight voters backed UKIP. As a result, Mark was one of two UKIP candidates from South Wales East elected to the Senedd. "It is now incumbent on Mark Reckless to relinquish a position he has only by virtue of a UKIP mandate. The position should go to the next UKIP candidate on the regional list."
Llywedd (Presiding Officer) Elin Jones seems to have agred to Mr Reckless position , maybe she was advised that Kirsty Williams's "Not a Coalition" position set some sort of precedent.
Perhaps the saddest reaction to an afront to the democratic process comes from Labour
According to Gareth Hughes



Labour is delighted by the move, a source said, "this shafts Plaid Cymru, UKIP are in disarray and the Tories are seen as the nasty party."
Will the publicity boost the Tories in the May election's in Wales or it see a backlash , we shall see.