The BBC report that
Plaid Cymru MPs have criticised the Football Association for charging the manager of Manchester City Pep Guardiola for wearing a yellow ribbon.

The former Barcelona coach has said he will continue wear the ribbon to support Catalan politicians jailed for promoting independence from Spain.




He has been accused of breaching kit and advertising regulations.


The four MPs condemned the FA's decision in a House of Commons early day motion.
Can we compare the row over the English FA defying FIFA over the wearing of poppies by English players and Manchester United boss

P

ep Guardiol being charged by the Football Association for wearing a yellow ribbon in support of Catalan political prisoners
The English FA's "kit and advertising regulations" states:
"The appearance on, or incorporation in, any item of clothing (including football boots) of any distasteful, threatening, abusive, indecent, insulting, discriminatory or otherwise ethically or morally offensive message, or any political message, is prohibited."
Whether you think wearing a poppy breaks the rules, but does seem that
Guardiol wearing a yellow ribbon has a similar argument.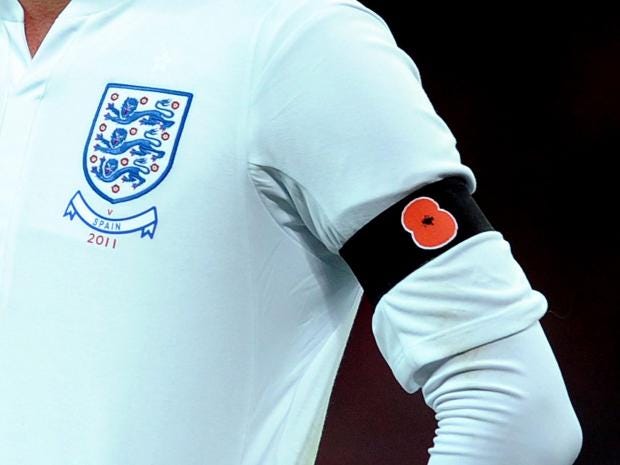 As Guardiola noted European football's governing body UEFA had less draconian rules.
"The Union of European Football has another opinion regarding these issues," said Guardiola. "They say you can wear anything as long as you show it with respect. Here, apparently, it's different."
As Guillem Balague on yahoo sport puts it
Less than a week after four of West Bromwich Albion's footballers allegedly started their own 'nick-a-taxi' self service department in Barcelona, Manchester City boss Pep Guardiola found himself charged by the FA for wearing a yellow ribbon.

The irony of the situation will not be lost on Pep, born and bred in Catalonia and a passionate supporter for the region's independence. He has spoken about it on a number of occasions but only away from his footballing duties.

The ribbon is indeed a protest against the detention of Catalan independence activists Jordi Sanchez and Jordi Cuixart on sedition charges, and other Catalanists that defended or organised a referendum. The protest is not that they have been charged – although any charges will be roundly defended – but rather the fact that the two accused have been remanded in custody despite the fact they present no threat and while many others who are accused of far worse (corruption for instance) are on bail and walking the streets.

The FA, who when confronted with any potentially embarrassing situation normally react with a speed of action that would give narcolepsy the look of hyper-activity, have come charging in by stating that political symbols cannot be worn during games and that he has breached that regulation… months after Pep started using it as a means of protest.
Jonathan Edwards, the MP for Carmarthen East and Dinefwr, said:
"Pep Guardiola must be applauded for taking a brave stance in support of the unjustly imprisoned Catalan leaders, who were democratically elected to lead their country.




"The Spanish Government's actions, in imprisoning its political opponents, are out-of-step with the democratic principles expected of a European state and an ally of the UK.




"The English Football Association's decision to charge the Manchester City manager for expressing his support for his country's elected leaders must be condemned.




"The UK government should be putting heavy pressure on its allies in Madrid to respect the will of the people of Catalonia and pursue a peaceful and democratic solution."
Has the English FA been contacted by Spanish Authorities whose draconian response to any sign of Catalan defiance and have responded thus.
We can sympathise with the English FA in their efforts to avoid political controversy
The venue: Berlin's Olympic Stadium; the date: 14 May 1938. As the English players lined up alongside their German counterparts for pre-match ceremonies captain Eddie Hapgood and his men issued a Nazi salute to the crowd.
The gesture provoked outrage in the British press, and was seen as all the more galling since Hitler was not even present at the time.
But they are open to charges of hypocrisy over their poppy stance and their reaction to
P

ep Guardiol wearing a yellow ribbon in support of Catalan political prisoners , who have been imprisoned by a government who are behaving every day like the Heirs of Franco, who also received the above salute from his followers.