PM Boris Johnson declaration that he "fit as a butcher's dog" as he boasted about both his health and his plans for the U.K.'s economic recovery from the coronavirus pandemic. may haunt him as he acn't fall back on his inept and lazy form of premiership on illness.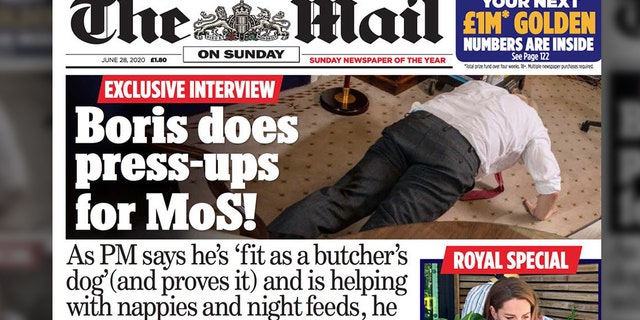 Johnson spoke with The Mail on Sunday, listing a number of measures that he saw as the way forward for his country. He promised a "building blitz of hospitals, schools, housing developments and 'shovel-ready' road and rail infrastructure" projects.
He also discussed an "opportunity guarantee" that aimed to protect workers who have lost out in the job market.
The prime minister responded to questions about his health by offering to perform pushups during the interview, insisting he felt "as fit as a butcher's dog." In shirt and tie, he got on the floor and completed a few pushups.
The performance was meant to serve as an indication that he was ready to handle whatever came up next in the fight against the coronavirus. though he apparently only did one.
Anyway I am more concerned about his mental prowess , rather than carry out a stunt
It resembles President Trump going on a lengthy tangent about his commencement speech at West Point last week, focusing on reports that he had difficulty drinking water after using two hands to do so.
Trump explained he was merely trying to avoid getting his expensive tie wet, and then pulled out a cup of water, drank it with one hand, and dramatically tossed the cup aside, causing the crowd to erupt as if it just witnessed a Churchillian quote.
"The country is going to bounce forward, and I certainly feel full of beans," Johnson similarly insisted. "Never felt better."
It then took a ridiculous turn as Labour leader Keir Starmer has challenged Boris Johnson to do 50 push ups at next week's PMQs.
It comes after the Prime Minister apparently dropped to the floor to demonstrate his health and vigour during an interview published over the weekend.
Asked if he could do more than one push-up, the Labour leader said: "I can.
"In fact I was thinking that at this week's PMQs the first question should be, you know, first to 50."
It was left to Nicola Sturgeon to speak for probably the majority of us.
Oh for goodness sake...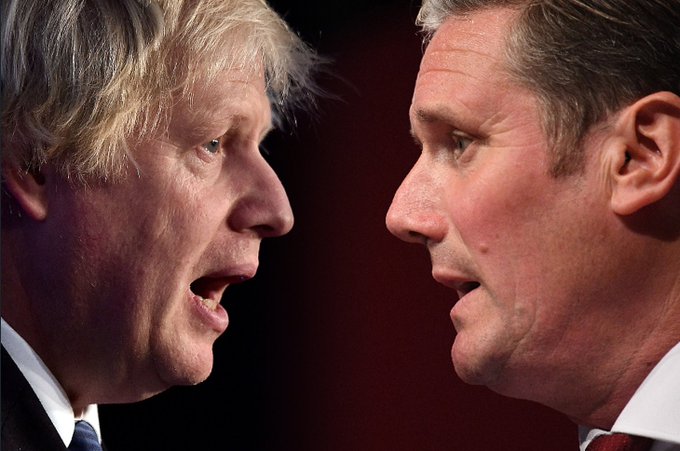 Throughout the cornavirus crisis Ms Sturgeon has emerged as the most competent leader in these Islands and the two leaders of the main Unionists parties would do better to emulate her than macho displays of strength (One Push up?) willy comparisons and the equivalent of comparing thier willies.