The Third Rate Minister Carwyn Jones has said he wants to be remembered as being a "fair and honest" first minister after almost a decade at the helm of Welsh politics.
I am afraid I will remember Mr Jones as being "laissez-faire and often dishonest" as his years at the tiller saw Wales fall behind the rest of the UK
Mr Jones, 51, will step down as first minister and Welsh Labour leader in the autumn.
His proudest achievements were saving jobs at Port Talbot steelworks and attracting Aston Martin to St Athan, but he insisted he had no regrets about decisions he made during his time in the top job.
Mr Jones, who said he had would not return to his previous job as a barrister, said he wanted his legacy to be "I was fair and I was honest".
"I have never shied away from difficult decisions or tried to conceal them in any way, never, and I think that's as much as you can ask to be remembered for as a politician," .
Whether he really can claim credit for saving Jobs at Port talbot is open to question but as it is its a very short list
I make no apology for repeating this Table which if he had implemented the same measures as the SNP goverment in Scotland he could be proud.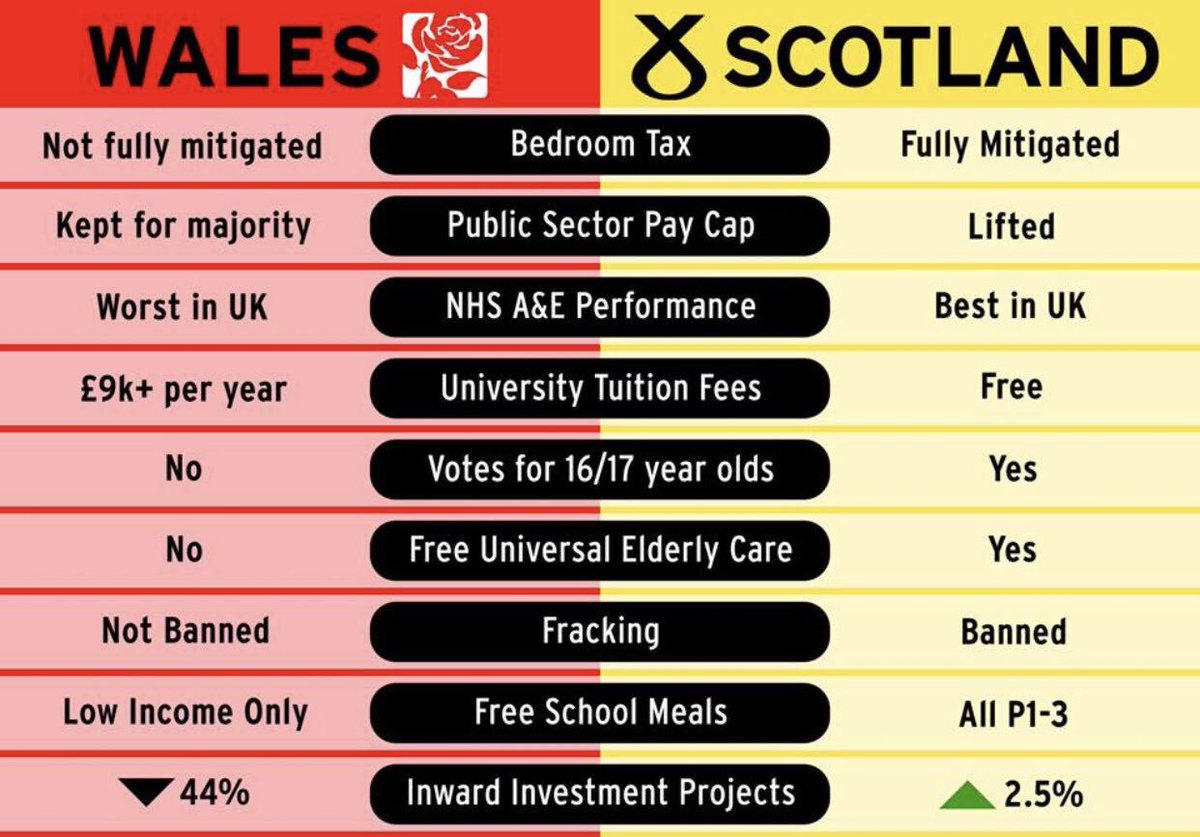 Can he really be proud that Wales devolution is nowhere near parity with Scotland or even Northern Ireland (If it ever reconvenes) indeed he may well be remembered as the Welsh Leader whose

capitulation in handing powers back to Westminster started the drift to the end of the devolution settlement and Westminster regaining more powers.
He refused to speculate on what he will do next, if he will stand at the next election in 2021 or accept a seat in the House of Lords.
I bet he does the latter.
He was Laissez -Faire and dishonest
and he let his Nation down
and sold it back to England 
For a peerage and a gown

It's the same the whole Wales over
It's the Nats what gets the blame
It's the Yoons what keeps the power
Ain't it all a bloomin' shame?