Kezia Dugdale's decision to stand down as leader of the Scottish Labour Party – with immediate effect – means the party is seeking its fifth leader in only six years.
Given Jeremy Corbyn has just completed an 18-constituency tour of Scotland, his rallies packed with supporters though not overwhelming
with supporters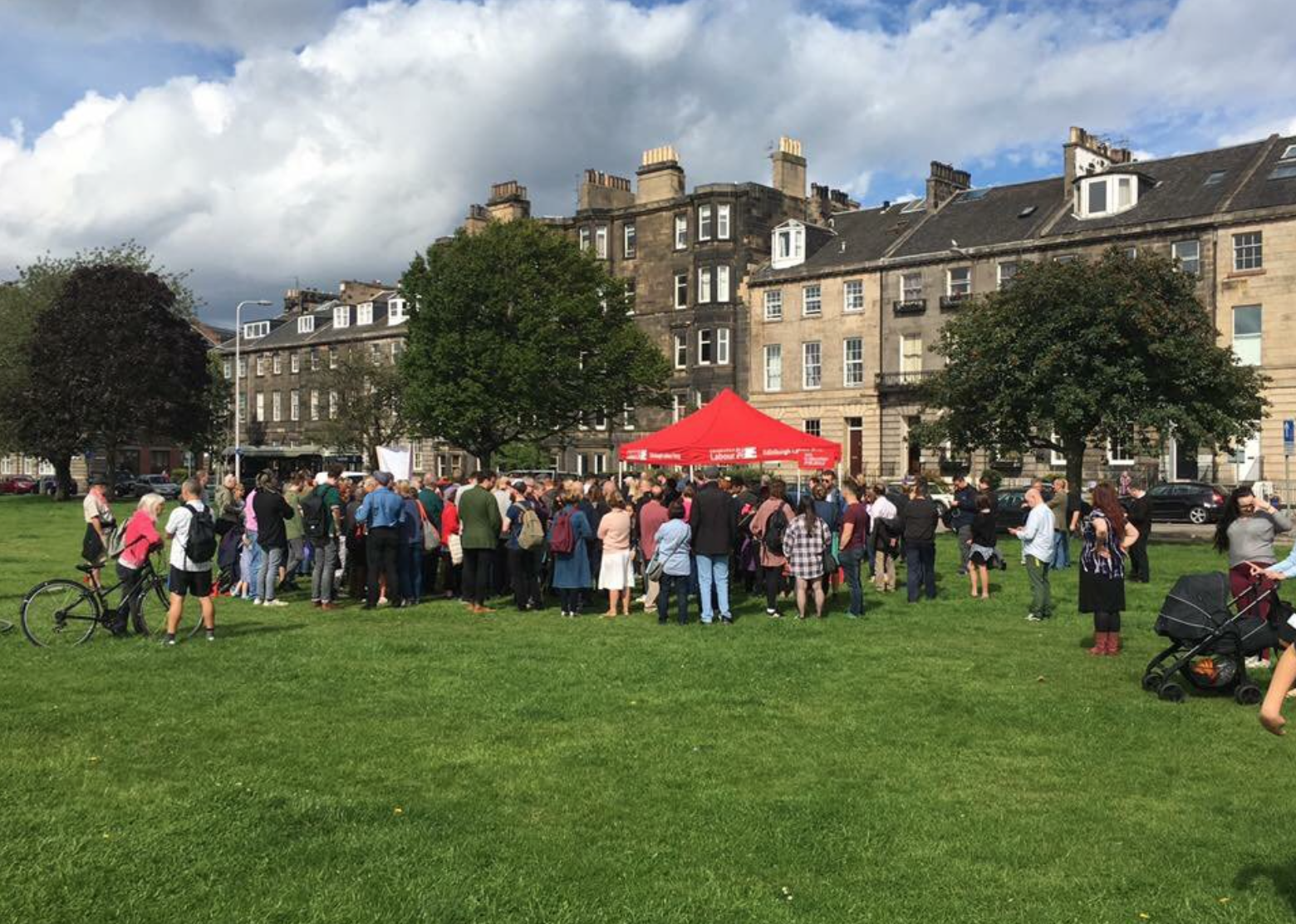 Corbyn's rally at Leith Links in Edinburgh
there has been speculation Dugdale's decision to quit in the context of Corbynism. that she has been "forced out", as some have suggested, but it is factually accurate to say she supported his opponent Owen Smith in last year's doomed leadership challenge.
Though we can wonder how many Left Wingers Corbyn supporters considering that Scotland was the only part of the UK to vote for Owen Smith in the leadership election.
Will someone who backed Corbyn from the start run for the leadership , or will it be just someone who now declare's their Left credentials and loyalty to the leader despite not voting for him in the past.
What of our own Welsh Branch Manager

There is a widespread assumption that Mr Jones

will stand down in 2019

after 10 years in the job and sufficiently in advance of the next Assembly election in 2021 to enable the new leader to settle in and put their stamp on the administration.
Will Ms Dugdale's decision hasten this sothe Party can get both over quickly and speak with one voice.
A left-wing AM has confirmed that he may be a candidate to succeed Carwyn Jones when the First Minister and Welsh Labour leader eventually stands down.
Mike Hedges, who represents Swansea East and is a former leader of the city's council, said left-wing members of the 29-strong Labour group at the National Assembly would definitely be fielding a candidate.
Is Mr Hedge's Left Wing I never thought so.
"There are four of us on the left who could stand – Mick Antoniw, Mark Drakeford, John Griffiths and myself – as well as a couple of others who haven't declared their support for Jeremy Corbyn publicly. There will definitely be a left candidate."
However could you be a Left Wing Candidate and oppose Corbyn's Unionist ideology and push the autonomy agenda ?
A Left Wing leader in Scotland who is happy to be Corbyn's Branch manager will be as useless to our Nations as a centrist or Blairite .
It may be that the Left-Right credentials of the next Scottish Branch Manager will be irrelevant in Scotland as Labour continue to be eclipsed by the SNP.
Even in Wales where they could be First Minister a genuine Left of Centre candidate could make some diffrence.
But that will still depend on them having a vision for the future of our Nation and certainly not one that reflects the Left-Unionist views of Mr Corbyn.