The controversial government decision to ask new mothers who have been raped for verification if they wish to claim tax credits for more than two children has become law without any debate or vote in parliament.

The so-called rape clause, which will be applied as part of new restrictions on tax credit entitlement, was added to legislation l


Alison Thewliss, the SNP MP who first highlighted the issue of the clause, has led a furious response, saying it was an "underhand parliamentary tactic" to introduce the measure without proper scrutiny.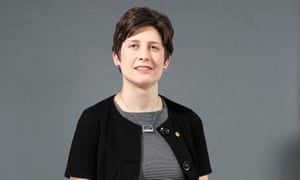 She also described as "frankly astonishing" the fact that the Department for Work and Pensions (DWP ) had introduced the scheme apparently without having trained any of the people who will judge whether someone claiming the exemption has been raped.

The regulations, announced in the 2015 budget by the then chancellor, George Osborne, were put into law through a statutory instrument, a form of legislation that allows laws to be amended without parliament's approval.

The policy came into force on 6 April restricts tax credit entitlement for new claimants to a maximum of two children, with exceptions for multiple births and for women who could show that their third or subsequent child was conceived as a result of rape.

Those seeking to claim the exemption for rape must be assessed by what the government has described in a consultation as a "professional third party", which could include health workers, police, social workers or rape charities.

Ms Thewliss said she had tabled a motion of prayer for annulment, a somewhat arcane version of the early day motion, in which a group of MPs sign a paper calling for a statutory instrument to be scrapped.With the regulation about to come into force, however, there is no indication of how a woman who has been raped could begin the process of claiming the tax credit exemption, or whether any of the third parties have been trained.
One appalling aspect of this I can see is that of a child finding out from a third party who knows
because their
mother is receiving extra Tax credits.
that they were conceived as a result of rape

Ms Thewliss received parise Scottish Labour Kezia Dugdale urged the Scottish Conservative leader to condemn the "horrifically cruel and uncaring policy", and praised SNP MP Alison Thewliss for campaigning against it.

She wrote:
"Alison Thewliss has led a powerful campaign against the heartless Tory Government on this crucial issue, and has secured cross-party support. I have nothing but praise for her tireless campaigning, and she has and will continue to receive the support of Labour MSPs and MPs in the hope of forcing the Tories into a U-turn.

Such is the nature of the anger that has unfolded that Labour praise a SNP MP.
But also once again shows that it is the SNP that is providing the major opposition to this callous and cruel government

In Scotland Questions have been asked about Ruth Davidson, Not a Politician known for her reticence , the Scottish Tory leader, has maintained her silence in the face of increasing demand by opposition politicians and rights campaigners to explain her position and reasoning for supporting the controversial rape clause brought into effect by her UK party.
The same can be said of the Welsh Tory Leader Andrew RT Davies surely this was a n opportunity for both these "Branch Managers" to show their Independence and condemn this.
Indeed all Tories in the Welsh Assembly and Scottish Parliament should speak out or it points to the Government whip being extended from the chambers in Westminster to those in Edinburgh and Cardiff.