Whether the damage done to the Tryweryn
wall was deliberate or a result of age as some have suggested is not really the issue.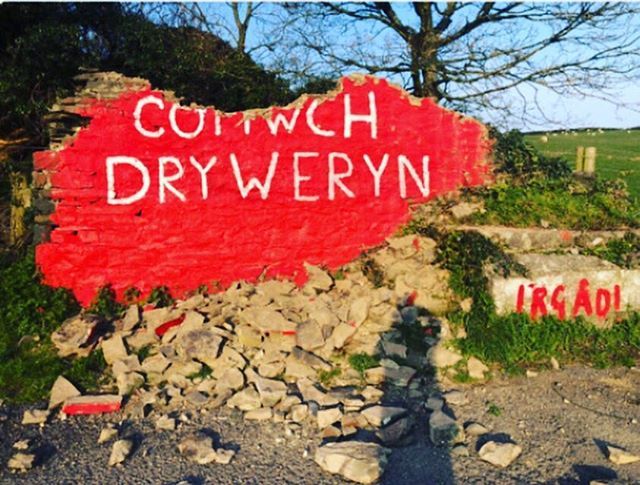 The fantastic response to immediately repair it is a credit to Wales
It is only a few days after volunteers , had to repaint it after it was vandalised once again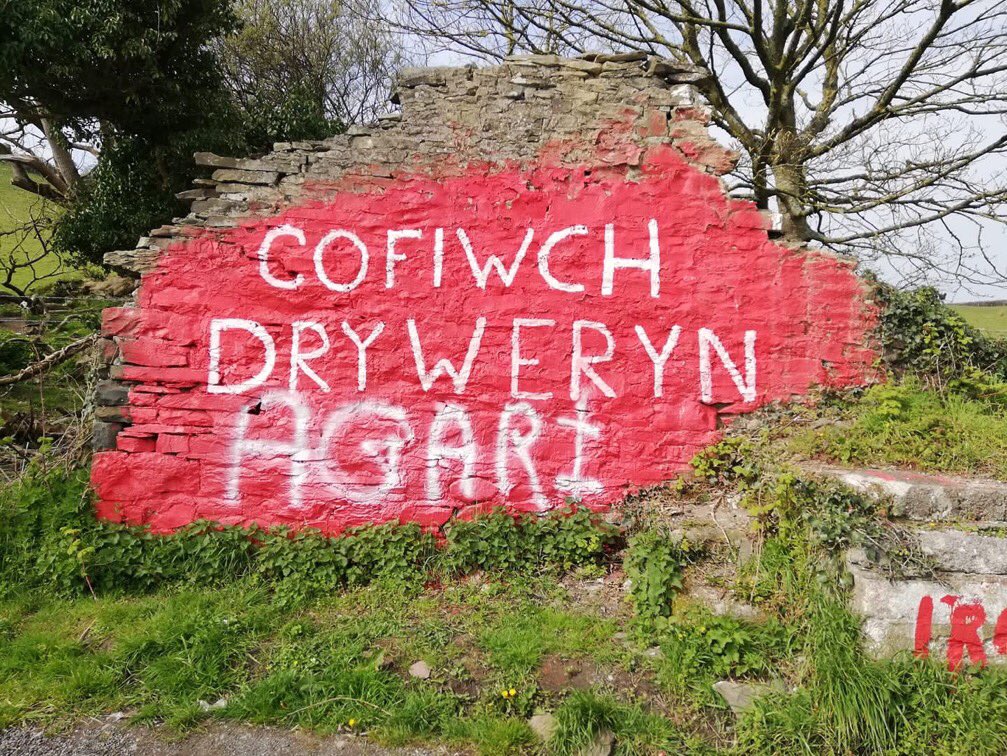 I don't know what Agari is meant to mean , but there was a swift response and it was painted out.
There have been calls for the wall to be given the same protection as the Banksy in Port Talbot, but i have another suggestion.
Why not move it to outside the Assembly Building in Cardiff.
It could serve as a permanent daily reminder to politicians as they enter the building why they are there.
In 1956, a private bill sponsored by Liverpool City Council was brought before Parliament to develop a water reservoir from the Tryweryn Valley. The development would include the flooding of Capel Celyn an almost overwhelmingly Welsh speaking community . By obtaining authority via an Act of Parliament, Liverpool City Council would not require planning consent from the relevant Welsh local authorities. This, together with the fact that the village was one of the last Welsh-only speaking communities, ensured that the proposals became deeply controversial. Thirty-five out of thirty-six Welsh Members of Parliament (MPs) opposed the bill (the other did not vote), but in 1957 it was passed. The members of the community waged an eight-year effort, ultimately unsuccessful, to prevent the destruction of their homes.
The Tryweryn wall is a symbol of when the overwhelming voice was ignored by Westminster. It is part of the reason why we now have an assembly, that apparently has the power to prevent such an act happening again.
Why not have such a poignant symbol on show outside our Assembly.