It would have made some sense if the as the BBC caled it "Welsh political leaders" debate had stuck to on non-devolved issues'
It may have avoided the question of who the leaders of the Labour Party and Conservatives in Wales were .Carwyn Jones or Owen Smith for Labour or Andrew RT Davies or Stephen Crabb for the Tories
Wednesday evening's event pitched si

x parties against each other in Cardiff.
This of course was a boon to Tory Stephen Crab who could go on the attack from the start rather than defending his Parties 5 year record in Westminster.
Mr Crabb said the UK government had made money available for the Welsh government, but it had chosen to spend on "otherprojects" rather than the NHS.
But Labour counterpart Mr Smith said: "The first and only cuts thrive been to the budget for Wales were the 10% you introduced."
I
t hard to be unbiased when calling a winner but Leanne Wood seems to hive found the biggest response on social Media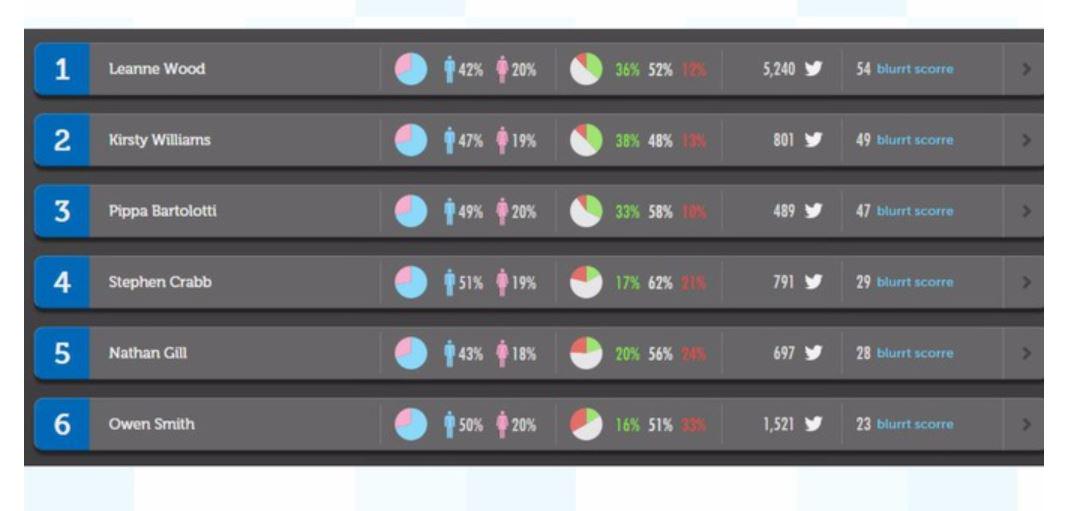 And i
believe
polling expert
Dr Roger
Sculley
give the debate to
Leanne.
Labour Owen Smith who has been touring constituencies in Wales seems to have accepted that Plaid are the biggest threat to his party and continued to argue that Wales was to small and poor for Independence and despite 5 years of Austerity from a coalition we did not vote for yhr Union was a wonderful thing and we should not contemplate leaving it.
I suppose he would have used the same argument to the Baltic States saying they should not have left the Russian Federation.
La Pasionaria (Kirsty Williams ) managed to tajke advantage that she was not in the Westminster Bubble

The devolution part of the debate tooks a surreal track when The leader of Ukip in Wales earned groans in a TV debate on Wednesday night when he compared whether there should be more devolution to children wanting more food.

"Asked about whether there should be more devolution, Nathan Gill, Ukip MEP and Wales leader, said:
"No I don't think so. When my children ask for more food I normally say to them finish what is on your plate first and I will give you some more food."
"The Welsh Assembly are not children Nathan," said Plaid Cymru leader Leanne Wood, who got a huge cheer.

"Oh for heavens sake, I was using an analogy," he replied.
It will be interesting to see what happens in next weeks Leaders Debate and whether Leanne Wood can cary on what has been the most impressive campaign of any Plaid Leader in any General Election and see her pol as the most popular politician in Wales according to the Welsh Barometer poll
David Cameron: 3.8 (+0.4)

Ed Miliband: 4.5 (+0.5)

Nick Clegg: 3.5 (+0.4)

Nigel Farage: 3.3 (-0.1)

Natalie Bennett: 3.9 (no change)

Stephen Crabb: 3.6

Owen Smith: 3.9

Kirsty Williams: 4.4 (no change)

Leanne Wood: 4.8 (+0.4)

Nathan Gill: 3.0

Pippa Bartolotti: 3.3 (-0.6)
Ind ed perhaps the biggest indication that she has struck a chord with the Welsh Public with significant fall in the number of

Don't Know 's which people responded in the poll
David Cameron: 6% (-1)

Ed Miliband: 7% (-1)

Nick Clegg: 7% (-2)

Nigel Farage: 7% (-2)

Natalie Bennett: 35% (-19)

Stephen Crabb: 54%

Owen Smith: 66%

Kirsty Williams: 41% (-2)

Leanne Wood: 22% (-17)

Nathan Gill: 66%

Pippa Bartolotti: 65% (-8)
Since the poll she has generated even more interest . If there is a rise of support in Plaid support then she must take most of the credit.