There has been Understandable anger by Plaid and the Greens over a leaflet produced by the Trade Union Unison over a leaflet which is misleading.
The leaflet is designed to promote the Labour Party on the best possible light but deliberately misinterpreted both Plaid and the Greens policies.
It is possible someone in Unison scanned the rather scant "Welsh" Labour Manifesto for polices it approves on and then decided what he or she thought was the polcies of the other parties without bothering to check them and somehow present Labour in the best posible light.
The Plaid leader Leanne Wood has written to Unison to clarify the Party position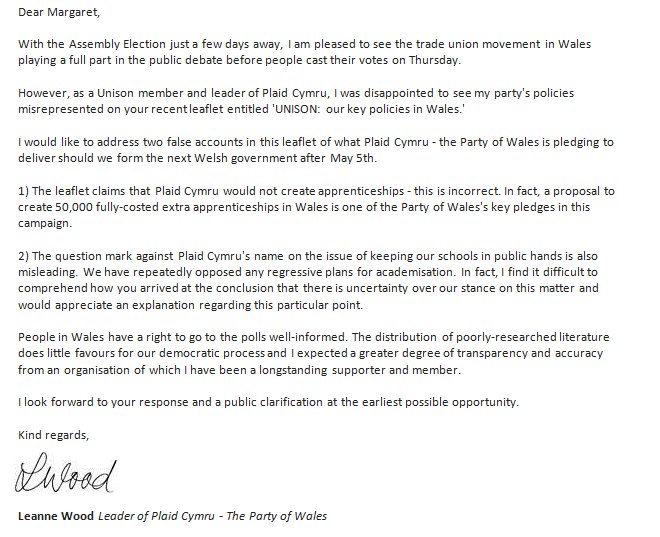 Many Trade Union supporters who support Parties who backing for Union rights and campaigns are better than Labours over the last 40 years are sick of the Hierarchy pouring money into Labour coffers only to see that party betray them.
On the subject of dirty tricks maybe the Lib Dems in Ceredigion should think twice before sending a lying "Council Tax Bill" to the Plaid candidate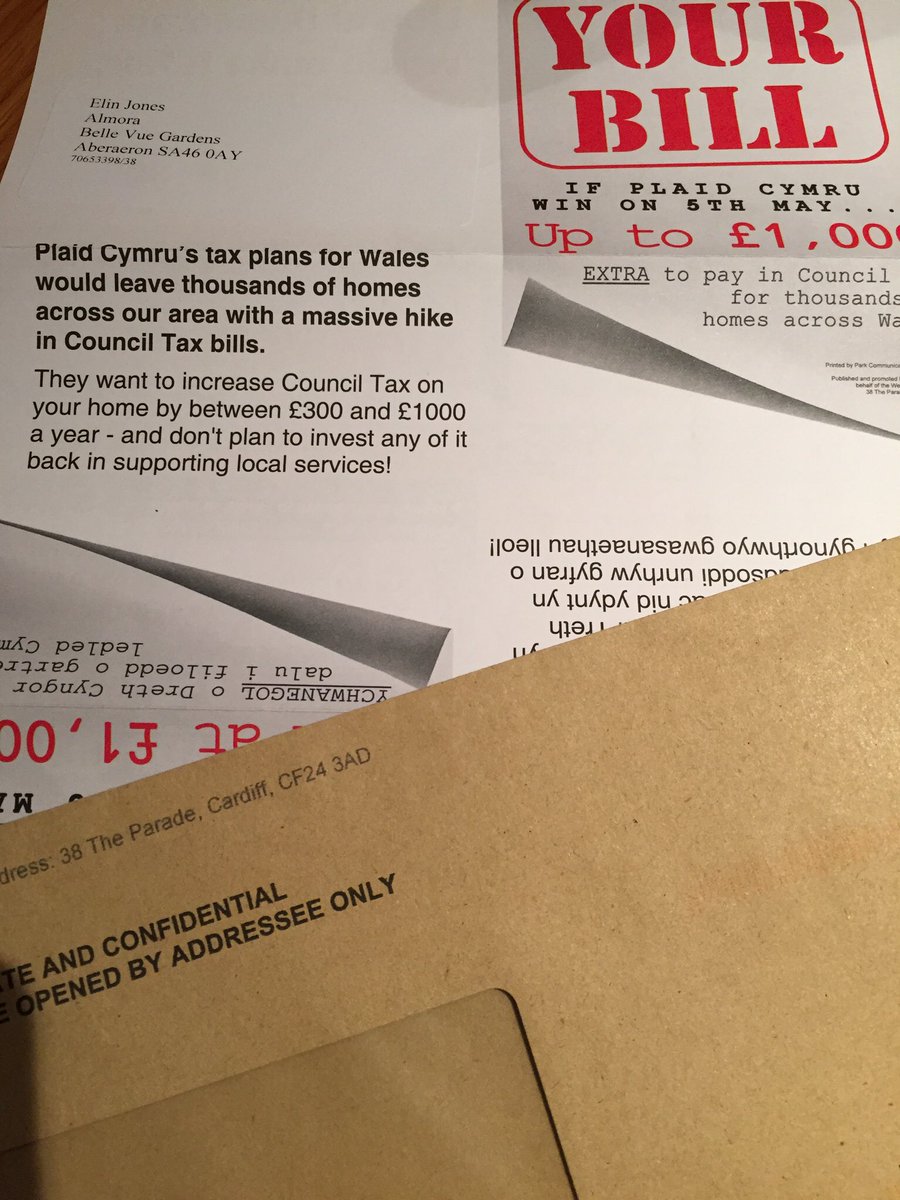 I know they are desperate but making such blatant falls claims is hardly going to enhance their claims to be a honest party.