Four boats are sailing down a dangerous river the St George, St Andrew , St David amf St Patrick , hopeful that they can find a safe port .
For most of the journey they agree on how to proceed , though the Captain of the St George insist that they follow him , though it is obvious to the passengers that it is the captain of the St Andrew who appears to be the most competent.
Suddenly the St George's captain announced that he was going to take a divergence of the river even though it is indicated that it leads to a Weir
He expect the other Captains to follow him and although , they insist that they want to continue on the current route, for the Captain of the St David there is a danger that his Ship will be dragged along by the St George and face the same potential destruction.
A crude analogy . but one that explains yesterdays statement by Boris Johnson, which will see England taking a new course and potentially ruining all the god work done so far , and it is not helped by this .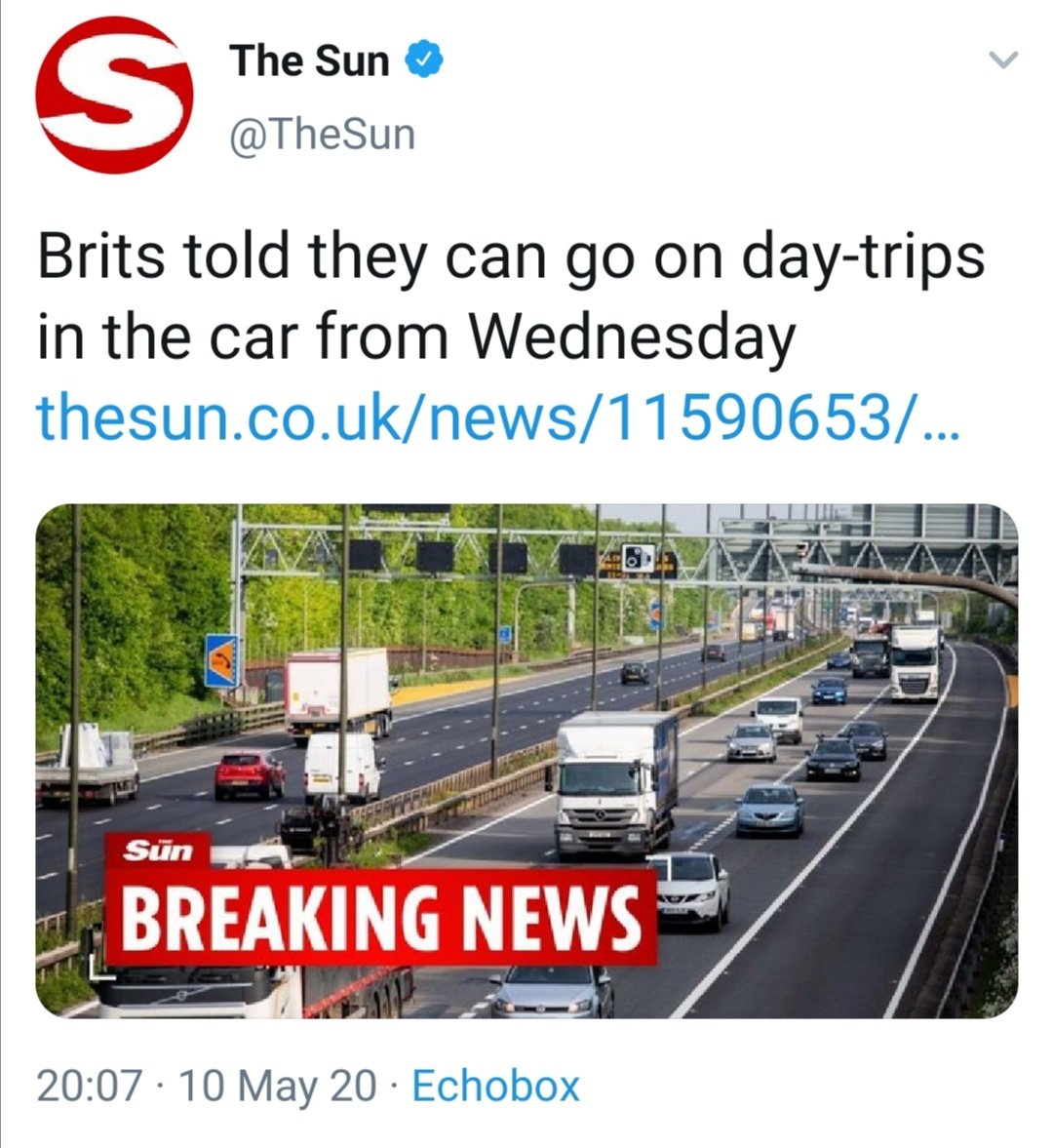 Plaid Cymru leader Adam Price said Boris Johnson had made a "reckless move". and backed the Labour Government in the Welsh Senedd (More or Less)
Speaking to BBC Wales, Mr Price said it was "effectively the end of the four nation approach - we now have a three nation approach from Wales, Scotland and Northern Ireland with a simple, clear stay at home message. England has signalled a move away from that".
"The stay alert message is confusing. It's the wrong decision for England but it also sends a mixed message and makes our work here harder".
Former Welsh Tory leader Andrew RT Davies however was not incensed by Johnsons recklessness but that Adam was allowed to point it out


Liz Saville Roberts AS/MP

@LSRPlaid
·10h

Replying to
@AndrewRTDavies and
@CantreBreiniol
Why on earth would no
@WelshConserv representative speak up for Wales on BBC?




Which raise the question to who the Tories in the Scottish and Welsh Parliaments follow, is it thier masters in London ? If so, then can they stop calling themselves "Welsh" or "Scottish Conservatives".
If they cannot speak for Wales even when opposing the Welsh Government but blindly follow the dictates of the Prime Minster even when he is speaking of policy for England , then they should drop any pretence.