As we try and work out just what the true extent of Covid as reached Wales. we are all extremely grateful to Lloyd and his daily updated, it is a truly remarkable feat for a sixteen year old.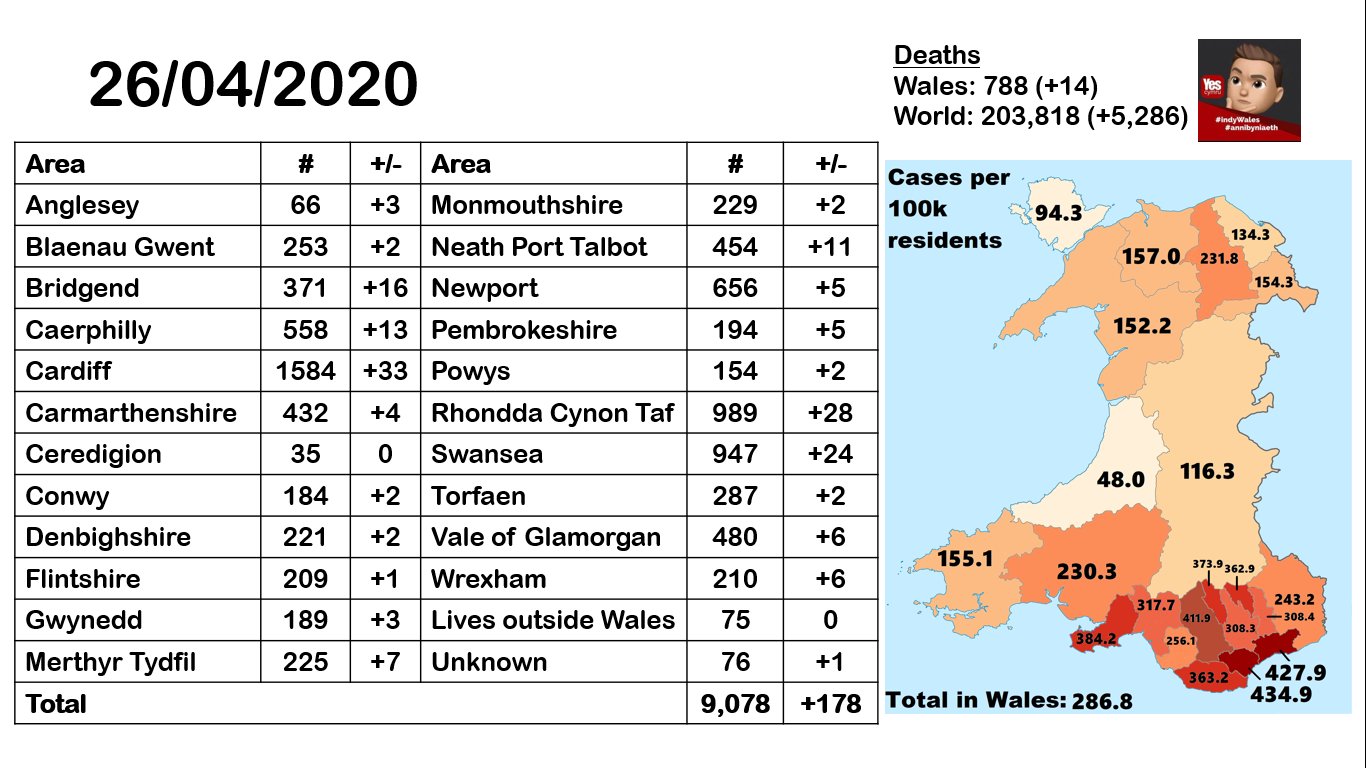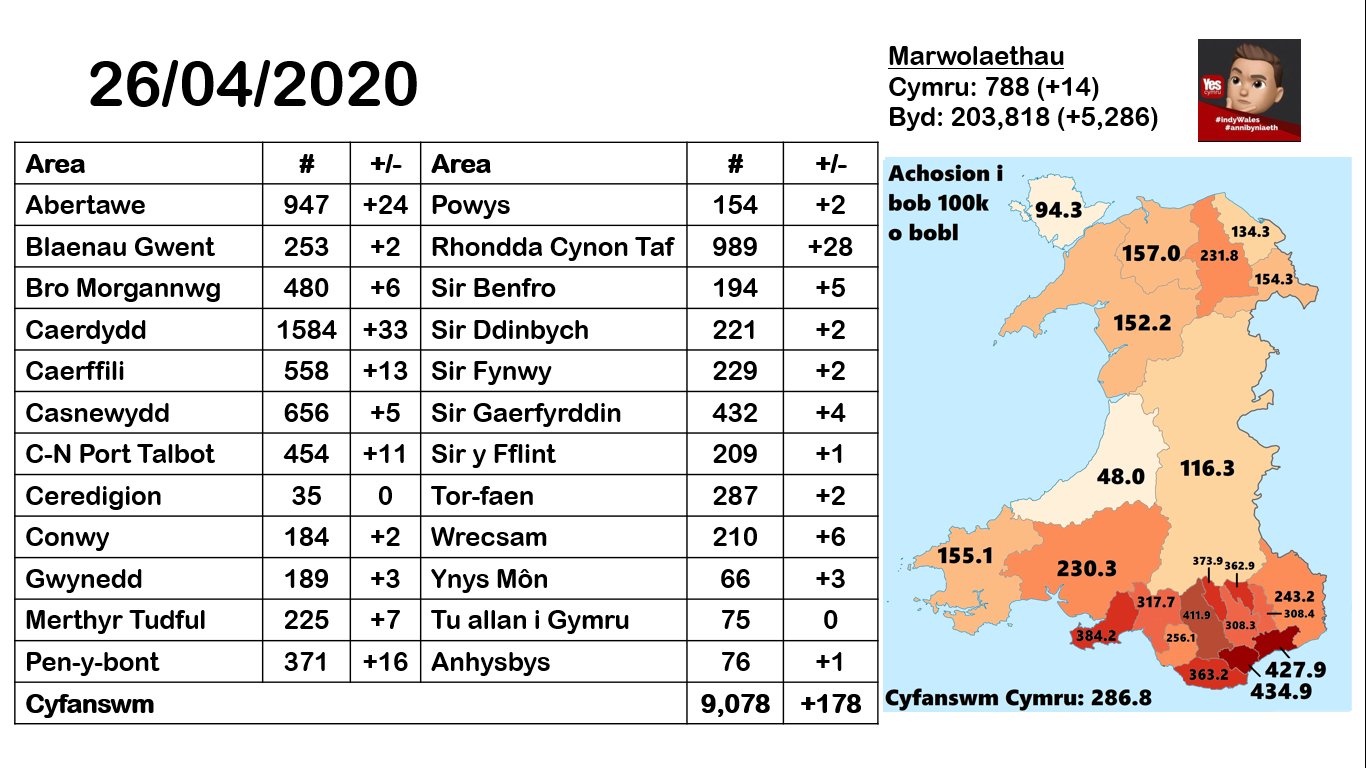 Living in Rhondda Cynon Taf , the expectation that we will now pass the 1000 mark in our area in the next few days,is a particular cause for concern.
but do we need even more precise geographical dedails@
As far as i know i am not aware of anybody I know who has contracted the virus, but as it seems the number s do not include those who have had not been teste,hospitalised , or died it is very likely that the numbers are higher and we really need a broader picture.
We particularly need to know , whether there is a policy of Test, Isolate, and contain in any cluster.
I am not advocating painting Red Crosses on the doors of anyone effected , but people in areas where there are clusters (if they exisit) should be advised to take extra precautions.
One other cause for concer is that Catching Covid-19 once may not protect you from getting it again, according to the World Health Organization, a finding that could jeopardize efforts to allow people to return to work after recovering from the virus.
"There is currently no evidence that people who have recovered from Covid-19 and have antibodies are protected from a second infection," the United Nations agency said in an April 24
The WHO guidance came after some governments suggested that people who have antibodies to the coronavirus could be issued an "immunity passport" or "risk-free certificate" that would allow them to travel or return to work, based on the assumption that they were safe from re-infection, according to the statement. People issued such a certificate could ignore public-health guidance, increasing the risk of the disease spreading further.
I
t certainly seems to put an end to the Herd Immunity , argument originally put forward by UK prime Minister Boris Johnson and his creepy advisor Dominic Cummings.
Both have contacted the virus , but may still not be immune, though whether they have learned any lessons (including Mr Johnson's "Brush withe Death" seems unlikely.
Perhaps we should add Inform , to the Test , Isolate, and contain mantra.