Today is without a doubt one of the saddest posts I have written
Th assassination of Jo Cox may be the action of a lone mentality disturbed man or it may be an act of terrorism
Certainly if it had not been a White man speculation would have been rife about the latter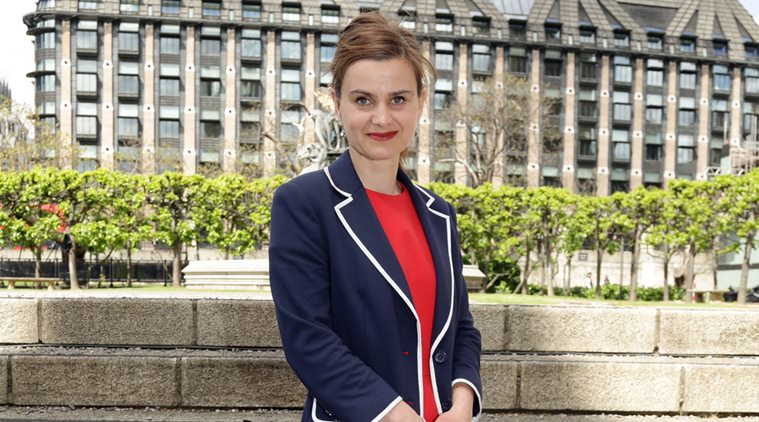 As another Angry Voice points out
Like so much to do with Britain First, their reaction to the killing was

utterly appalling and yet strangely fascinating to behold at the same time

. In a rambling video post their leader Paul Golding emphasised that

"it's important not to speculate"

which sounds perfectly fine in its own right, but then he immediately went on to ... erm ... speculate that the killer might have been yelling

"It's time to put Britain first"

instead of declaring his allegiance to his favourite extreme-right BNP splinter group.
According to the Guardian.
Witness Hicham Ben Abdallah said he saw the attacker kicking Cox and then pull a handgun out of a black bag, shooting her and pulling her by the hair. "He was fiddling with the gun, which looked like it was homemade. It seemed like the bullet was lodged, and then he shouted something and began to fire," he said. "He fired one shot and then three or four seconds later he fired another one. Bang, bang. And that's when I saw her on the floor in between the two cars."
Graeme Howard, 38, who lives in nearby Bond Street, said the attacker shouted "Britain first", adding: "I heard the shot and I ran outside and saw some ladies from the cafe running out with towels. There was loads of screaming and shouting and the police officers showed up. He was shouting 'Britain first' when he was doing it and being arrested."
Another witness, Clarke Rothwell, also told the BBC that Cox's attacker shouted "Britain first". He said: "Somebody tried grabbing, wrestling with him, then he was wielding a knife, a hunting knife. He just started lunging at her with a knife, half a dozen times." He added that people were screaming and running from the area as the gunman started "lunging at everybody with the knife". A 77-year-old man was also attacked and injured, although not seriously.
The attacker fled down a one-way street as Cox lay dying. Armed police attended the scene and the suspect was eventually pinned to the floor and arrested by local
Can it be coincidence that Jo Cox was one of the most vocal Humanitarian speakers in the House of Commons .She backed the Dubs amendment for Britain to accept 3,000 child refugees with a moving speech:
We all know that the vast majority of the terrified, friendless and profoundly vulnerable child refugees scattered across Europe tonight came from Syria. We also know that, as that conflict enters its sixth barbaric year, desperate Syrian families are being forced to make an impossible decision: stay and face starvation, rape, persecution and death, or make a perilous journey to find sanctuary elsewhere. Who can blame desperate parents for wanting to escape the horror that their families are experiencing? Children are being killed on their way to school, children as young as seven are being forcefully recruited to the frontline and one in three children have grown up knowing nothing but fear and war. Those children have been exposed to things no child should ever witness, and I know I would risk life and limb to get my two precious babies out of that hellhole.
Those of us who attack Islamic-phobia are often accused of being Terrorist Sympathises . I am not going to do the same b
ut on the same day as
Ukip
produced a poster
showing a queue of migrants and refugees was accused incites racial hatred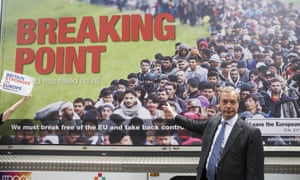 It would be amiss of me not to point out that it is the sort of thing gave succour to racists that even most Ukip supporters would not touch with a barge poll.