l an much more of a Rugby Fan rather than football, But at least those fallowing the round ball can at least where their replica kit with pride,
For the record the 2016 official kit pf the Welsh Team that will soon be playing in European Championship next Saturday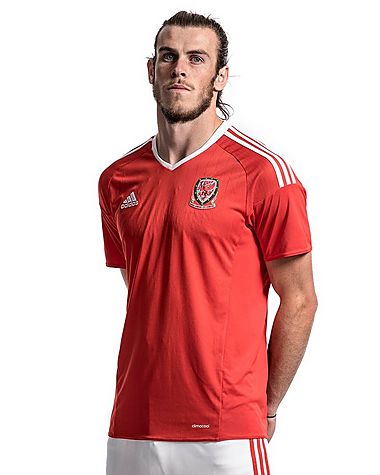 Alas we Rugby fans are expected to wear this
The major difference of course is that whilst the WFA badge is a stylised Draig Goch the WRU have opetrd to use the Three Feathers of the heir to the English Throne t

he badge having no connection with the

native Princes of Wales

.
As bot a Nationalist and Republican , I object to wearing a Welsh Rugby shirt with the logo of someone whose claim to be "Prince of Wales" I object to,
So unless I am given a shirt with these symbols on as gift I seek out Welsh Rugby shirt with a less subservient badge.
Something like this
So Football supporters can wear their replica kit with pride .
We followers of the oval ball must either wear something like the above , or wear a symbol of our conquest.
It something we will not see changing soon or ever. but in the meantime perhaps we should agree on alternative badge designed to show our true allegiance and not to a foreign Prince.