Two parts of Theressa Mays conference speech show how Unionist think
"We're going to be a fully independent sovereign country that is no longer part of a political union with supranational institutions that can override national parliaments and courts.


In the speech to the Conservative conference in Birmingham, the Prime Minister said she would "consult and work" with devolved executives in Scotland, Wales and Northern Ireland during the course of the two-year Brexit talks.

But she said it was for the UK Government alone to carry out the negotiations and made it clear there will be no special deals for different parts of the country.
"The negotiations between the United Kingdom and the European Union are the responsibility of the Government and nobody else.

"I have already said that we will consult and work with the devolved administrations for Scotland, Wales and Northern Ireland, because we want Brexit to work in the interests of the whole country. And we will do the same with business and municipal leaders across the land.

"But the job of negotiating our new relationship is the job of the Government. Because we voted in the referendum as one United Kingdom, we will negotiate as one United Kingdom, and we will leave the European Union as one United Kingdom.

"There is no opt-out from Brexit. And I will never allow divisive nationalists to undermine the precious union between the four nations of our United Kingdom."
So basically by work with devolved legislatures she means telling them what she was doing and we can like it or lump it.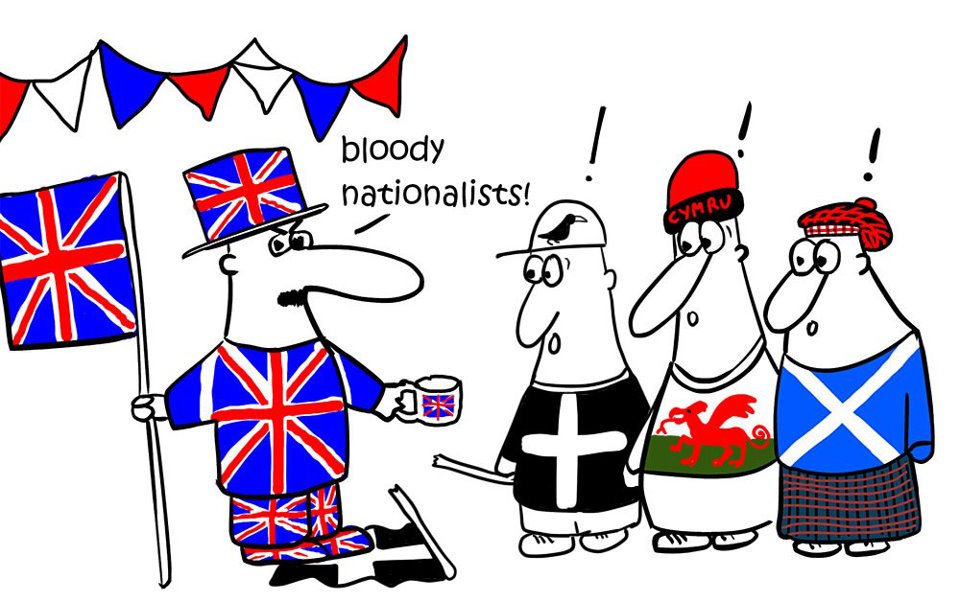 South Wales East AM Steffan Lewis, warned that Theresa May's "Great Repeal Bill" – which would scrap the 1972 European Communities Act – could have negative consequences for devolution.
He urged the Welsh Government to state which EU laws it wants unchanged, and what powers it wants devolved.



He said: "Now that the Prime Minister has announced the creation of a Great Repeal Bill to end the authority of EU law in the United Kingdom, the Welsh Government must not delay before responding robustly.
"The Leave vote on June 23 was a vote to leave the European political union – not a vote to centralise powers in Westminster.
"That is why the Welsh Government must press ahead with publishing a full list of EU laws it wants maintained unchanged, alongside a full list of repatriated functions it wants devolved to the National Assembly.
"There is a danger here that the Great Repeal Bill will become the Great Power-Grab with powers centralised in Westminster unless the Labour Welsh government gets its act together.
"The Labour First Minister and his colleagues must approach this matter with urgency and clarity to ensure that the Welsh national interest is protected as this significant transfer of power takes place."
Other parts of Ms May's speech were also disturbing
"And that means we're going once more to have the freedom to make our own decisions on a whole host of different matters, from the way we label our food to the way in which we choose to control immigration."

She added:

"It's not going to be a Norway or Switzerland model, it's going to be an agreement between an independent, sovereign United Kingdom and the European Union."
Possibly trying to avert worries that "The Great Repeal Bill" will lead to abandoning workers and human rights she said
"By converting it into British law, we will give businesses and workers maximum certainty as we leave the European Union. The same rules and laws will apply to them after Brexit as they did before.




"Let me be absolutely clear, existing workers legal rights will continue to be guaranteed in law and they will be guaranteed as long as I am Prime Minister."
So we must hold her and her party to her word it would be a mammoth task to amend each law as they are transferred and it would delay Brexit so they will wish to change things after.
Bur they will you can be sure of it.