"Business and political leaders will meet to discuss ways they can help workers affected by the suspension of work on a new nuclear power station.
Japanese firm Hitachi's decision to halt its Wylfa Newydd project on Anglesey was described as a "tremendous blow" to the north Wales economy.
About 9,000 workers had been expected to build the £13bn plant.
Economy secretary Ken Skates will be at an emergency meeting of the North Wales Economic Ambition Board later.
Mr Skates said he wanted to discuss what job opportunities there were for people in similar fields in and around Anglesey.
Energy is not currently devolved to the Welsh Government and Mr Skates said he was "deeply concerned" and wanted the UK government to "step up to the plate" to give assurances about the project and the wider implications for the regional economy".
The North Wales Economic Board?
Apparently
The

North Wales Economic Ambition Board

is made up of private and public organisations, colleges, universities and business leaders from across north Wales, working with the Welsh Government to encourage business investment.

Its vice chairman, Gwynedd council leader Dyfrig Siencyn, said Wylfa was worth "billions" to the local economy.

"It's quite difficult to imagine the sums we're talking about, so the impacts are extremely severe,"
How this relates to both Labour and Tory support for a "

Northern Powerhouse Region" in which the economy of North Wales becomes subordinate to Liverpool and a

A "western powerhouse" between Cardiff, Newport and Bristol, I am not sure .
What is clear is that there has been a constant failure by the Welsh government to take control of the economic future for Wales.
As Martin Shipton in excellent form reports in the Wasting Mule points out.



2There's a discernible pattern that has emerged in recent years.




An announcement is made that a public or private sector organisation is planning a project that will create hundreds or thousands of jobs in Wales.




Everyone rejoices at the boost to the Welsh economy that the new project will bring.
Politicians from different parties and different levels of government claim a slice of the credit.
Then things go silent for a while before rumours start circulating that there are problems.
Eventually an announcement is made that the project can't go ahead after all.




All manner of excuses are trotted out, and the politicians who originally claimed credit for their part in securing the scheme now assert that Wales has been betrayed yet again.




From the Swansea Bay tidal lagoon to the Circuit of Wales, and the M4 Relief Road to rail electrification, an argument can be made in isolation about the specific individual merits of each one.




But the repeated pulling of plugs from potentially transformative infrastructure projects planned for Wales is a pattern of events that's is increasingly difficult to believe are unconnected.




People in Wales can look at enormous outlays on initiatives like HS2 and Crossrail and wonder, legitimately, why it's acceptable to spend billions of pounds in bringing jobs and prosperity to parts of England, but not to us in Wales2.
It was common in the early days of Package Holidays that people would book a Holiday in Spain based on an artist's impression of an hotel to find it only half-built on arrival, but it at least it would be eventually completed.
Someone has recently pointed out that Wales is a land of Artist Impressions
An artist's impression of the planned new Wylfa Newydd nuclear power station
An artist's impression of an aerial shot of the Circuit of Wales next to Rassau Industrial Estate at the Heads of the Valleys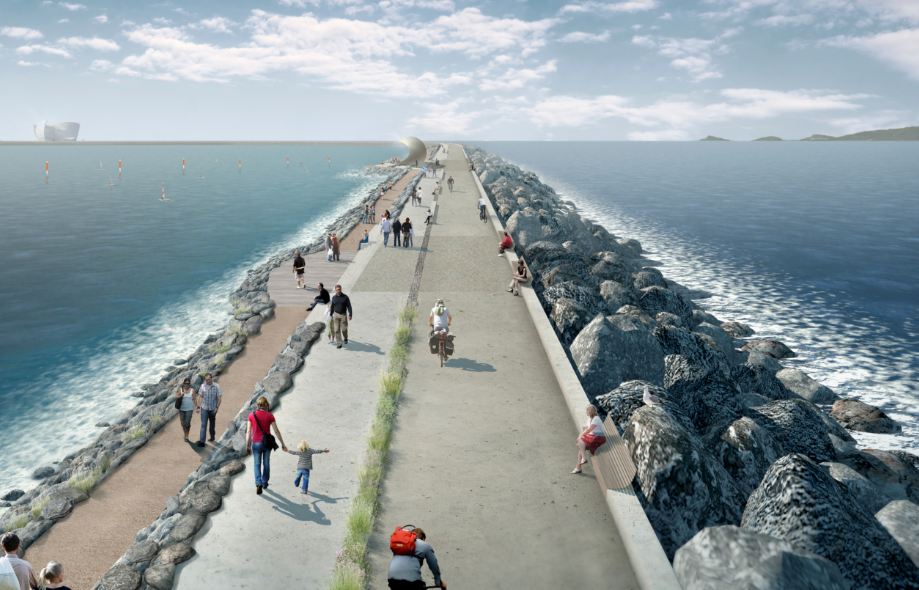 Artist's Impression Swansea Tidal Lagoon


What Wales needs is not only a Welsh Government with ambition capable of carrying it out.
That means we need both the powers but a First Minister and government capable of both.
At the moment we have neither and unless there's a sudden change in how people vote it will continue.