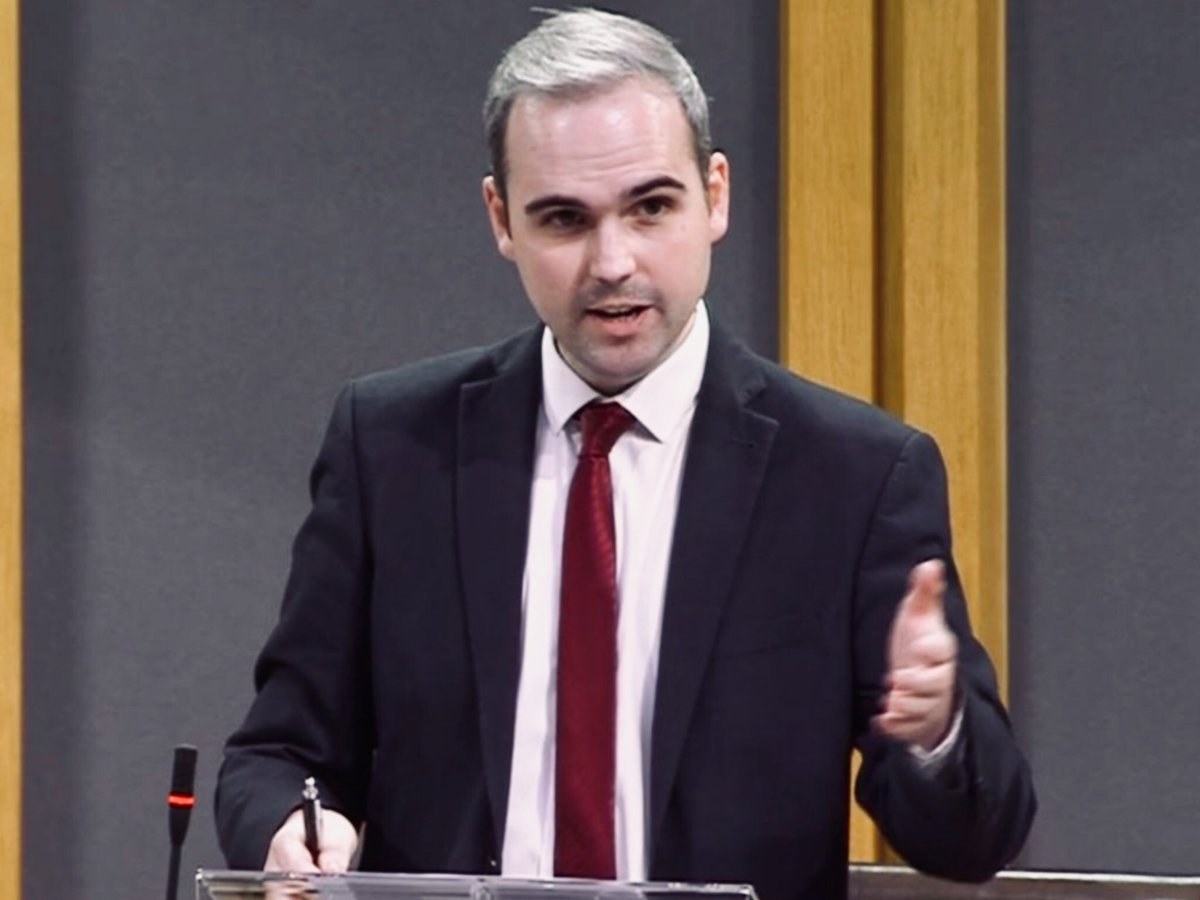 But now, thy youngest, dearest one, has perish'd,

The nursling of thy widowhood, who grew,
Like a pale flower by some sad maiden cherish'd,

And fed with true-love tears, instead of dew;

Most musical of mourners, weep anew!

Thy extreme hope, the loveliest and the last,

The bloom, whose petals nipp'd before they blew

Died on the promise of the fruit, is waste;

The broken lily lies—the storm is overpast.
Part of Shelly's elergy on the death of Keats.
Although the 2016 Assembly Election were a disappointment for Plaid Cymru , there were some bright points .
Leanne Wood winning the Rhondda , Adam Price's return to Welsh politics and for many Independistas , Steffan Lewis joining the Assembly as an AM for

for South Wales East.
Such is the promise he made that although he was 32 when he entered the Assembly , that many in Plaid had waiting to see him elected for at lease a decade.
Now we sadly mourn Steffan whohas died from bowel cancer aged 34.
The dad of three-year-old Celyn and husband to Shona died at Ysbyty Ystrad Fawr in Ystrad Mynach today, Friday, January 11, just over a year after he was diagnosed with the incurable condition.
For once I think the eulogies on the death of a politician reflect a genuine sense of loss from all sides of the political spectrum.
Chief Reporter For The Western Mail Has Written
Steffan was not simply a politician with a very sharp mind who might easily have become his party's leader, but a man of unfailing courtesy and good humour who earned the respect of people in all parties.


Before his all-too-short period as an elected politician began in 2016, he stood out among the researchers who worked for AMs as one who was capable of original thought, with an incisive understanding of the way the economy worked.
From a personal point of view, my admiration for Steffan became incalculable when he spoke to me last September with great clarity about his illness.

I sat with him in his office in Ty Hywel astonished at his ability to explain what he hoped to achieve in the time that was left to him – and of the legacy that he wanted to leave for his young son.
He had wanted to live longer, of course. But he was sadly realistic about his prognosis.
In his tribute, Plaid leader Adam Price spoke of Steffan's dedication to Wales.
"Steffan first addressed a Plaid Cymru conference at the age of 14. It was clear at that point that this was somebody that was going to have a big impact on the life of the nation.
"From that moment, Steffan devoted his life to his dream of a free and independent Wales. In our last conversation this week, he shared with me his confidence that his dream would be realised and urged us to do all that we can to bring the day closer.
"Steffan dedicated his working life to the task of helping others and was able to do so with exceptional ability due to his astonishing breadth of talents.
"From campaigning on behalf of former miners' pension rights to saving health services in his region, everybody knew that Steffan was a formidable representative to have on their side who would never let them down."In terms of his portfolio responsibilities, he succeeded in directing Welsh Government policy on Brexit on no less than three occasions.
"Firstly, he co-authored the Welsh Government Brexit White Paper

Securing Wales' Future.

He then introduced ground-breaking continuity legislation to prevent the Westminster power-grab which eventually led to the Inter-governmental Agreement. And only last month he succeeded in persuading the Welsh Government to support his amendment to their own Brexit motion.
"I can't think of any other politician in any parliament who succeeded in directing government policy on the great issue of the day to such an extent from the opposition benches. That only begins to reflect the greatness of his character.
"He was popular among all sections of society and across party lines, a fact that was underlined when Carwyn Jones was asked to name the political opponent he most respected in an interview around the time he left his post as First Minister. His answer: 'Steffan Lewis'.
I could include many more tributes but it is clear for many this is a loss of a one of the most promising politicians in a generation.
He is a loss to Plaid Cymru.
He is a loss to the Assembly.
and he is a loss to Wales in general.
But above all he is a loss to his family and friends and my sympathy is with them on what must be a devasting time..