A protest , organised by the Labour Party, will be held at Withybush Hospital in Haverfordwest Apr 28).
Already
The protest is in response to the Health Board's proposal to downgrade Withybush Hospital from a general hospital to a community hospital.
The demonstration will start at 11am and end at 1pm.
A spokesperson for the Labour Party said: "As a result of the ongoing consultation with regard to the review of health service provision within the county Labour Party members will be holding a demonstration at Withybush Hospital on Saturday, April 28, between 11am and 1pm.
"The demonstration will be opposing the possible downgrading of Withybush General Hospital by Hywel Dda Local Health Board which is one options put forward by the Health Board.






"Any such proposal is strongly opposed by the Consituency Labour Party and we will be campaigning against any such moves by Hywel Dda to remove/downgrade current services provided by the hospital and provide them outside of
Pembrokeshire."
Many argue that it is hypocritical of Labour to protest against such changes when they are in the acting government in Wales, and so whilst some degree of responsibility has been delegated to Health Boards, the Welsh Labour Party are still accountable to the running of healthcare in Wales.
Meanwhile Llanelli MP Nia Griffiths and and Lee Waters try their best to claim opposition to changes to Prince Philip hospital,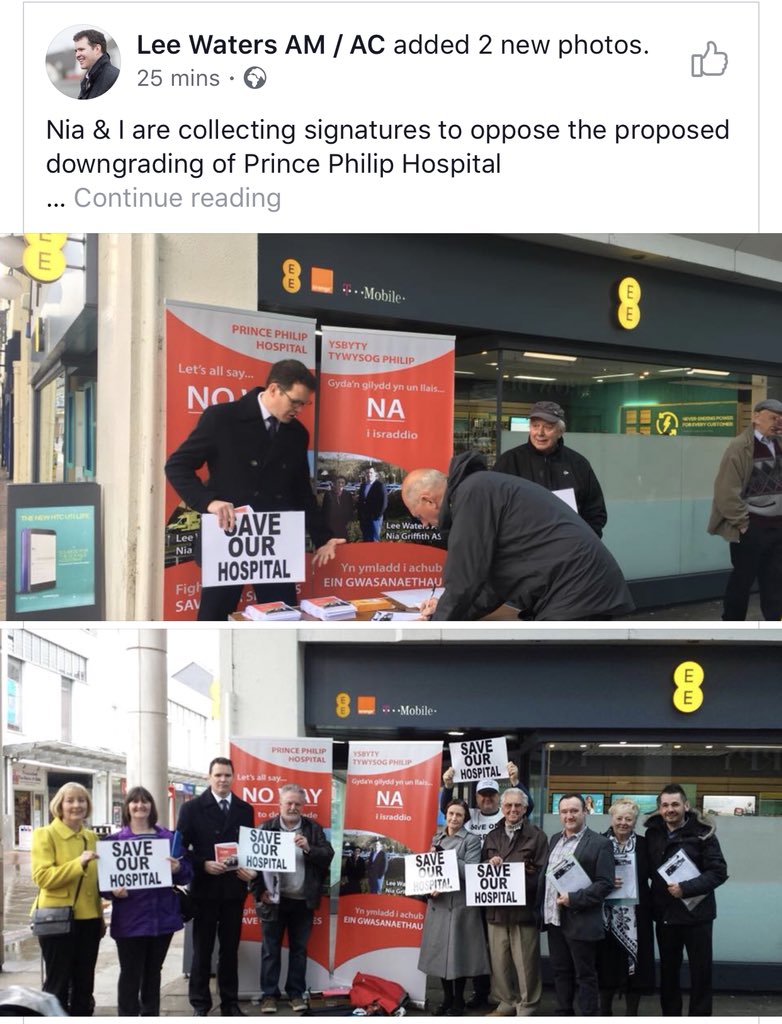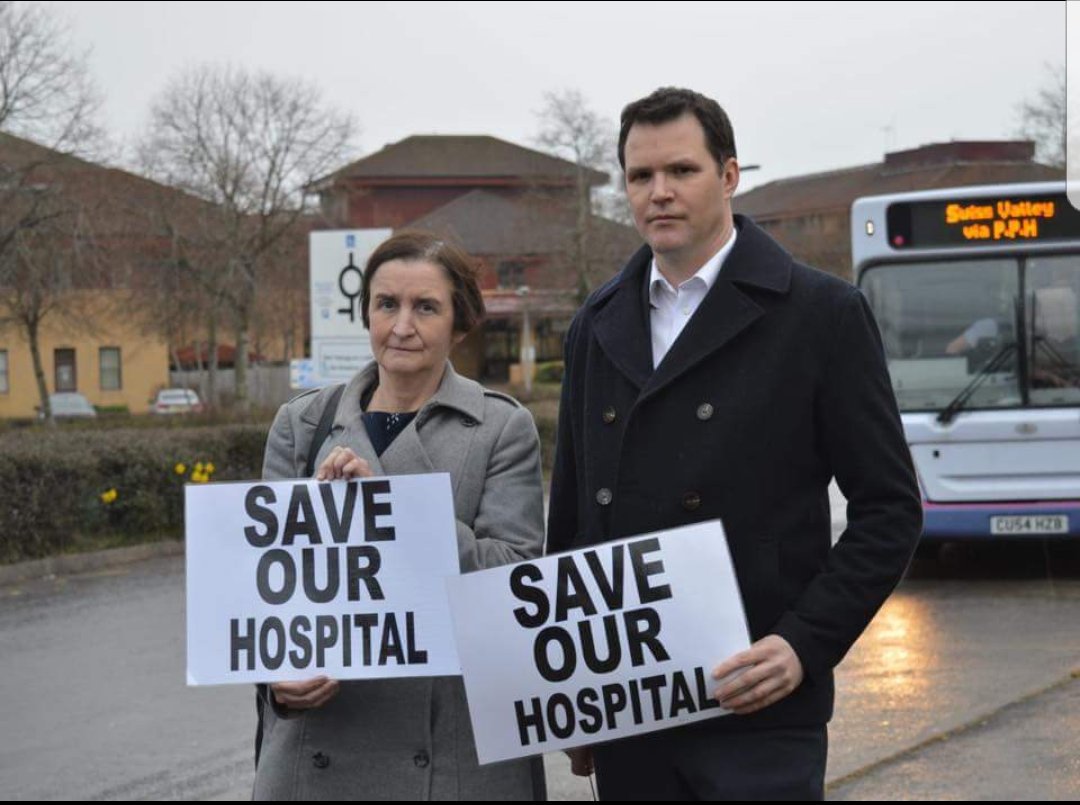 It all very reminiscent to proposals to close the A&E services at the Royal Glamorgan Hospital in Rhondda Cynon Taf,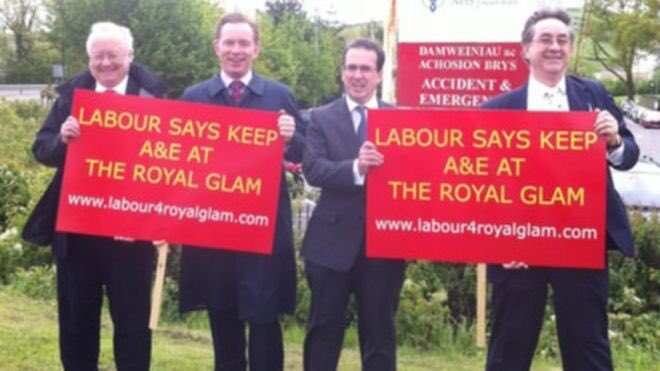 Here are former Rhondda AM Leighton Andrews current MP Chris Bryant and their then Pontypridd counterparts Owen Smith MP and
Mick Antoniw carrying out a similar hypocritical protest a few years ago.
Of course there is nothing wrong with any MP or AM breaking ranks from their parties running of the NHS in Wales.
But will Leighton Andrews for example was a Welsh government minister when the Rhondda AM and will Lee Walters oppose changes to
Withybush Hospital?
Or is it just his constituency that there must be no changes to NHS Provision?
But Labour Politicians in Wales often fail to point out who is running the NHS in Wales and are ultimately responsible for any closures.
Forty eight per cent knew Welsh ministers are in charge, while 43% think it is the UK government's job.
As long as they can rely on the Tories are given the blame (though they share it) they can stand with their placards and give the impression that they have no responsibility .