I would be the first to admit that "

Correlation does not imply causation", but there seems to be a stark comparison between, the political make up of local government in Wales and the changes to local funding 2018-2019
All councils in Wales are facing real terms cuts to their funding from the Welsh Government next year.
The Isle of Anglesey, Conwy, Flintshire, Powys, Monmouthshire and Gwynedd are the worst hit. Onlu Flintshire is Labour led.
Cardiff will see the greatest cash increase, at 0.4%, while Merthyr Tydfil and Rhondda Cynon Taf will see a 0.3% increase.
Six south Wales councils can expect more cash, but the increases are below the inflation rate of 2.7%.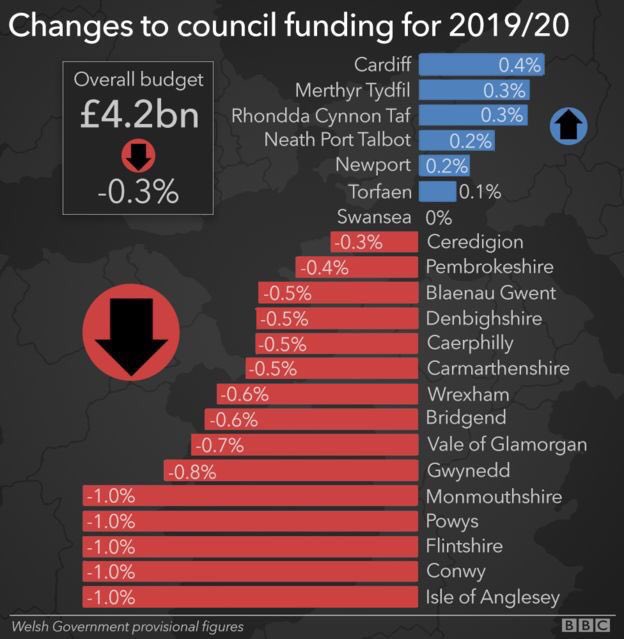 There may be reasons for this, but is Torfaen more deprived than Blaneau Gwent?
Certainly there appears to be high levels of deprivation in most of the plus side. But there are areas of deprivation everywhere.
Conservative local government spokesman Mark Isherwood. said ,
"This settlement is a kick in the teeth for north, mid and west Wales,"
"It is cronyism of the highest order and it is council tax payers across the region that will be paying the price."
As I said it may just be that those counties getting an increase may have very god reasons for this, but you can't help being cynical and feel Pork Barrel Politics is behind the changes.